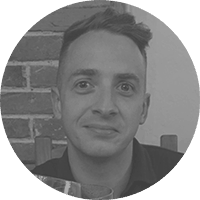 I'm Steven, a Digital Marketing Consultant, Digital Designer and Digital Coordinator from Leicestershire. Specialising in Digital Marketing and Digital Planning, Brand Identity Design and Development, Online Advertising and SEO Management.
As a Digital Marketing Consultant, I attract projects from an array of industries. For over 10 years I have supported & promoted businesses in the following industries:
Software & SAAS
Financial, Accounting & Fintech
Education & Edtech
Insurance & Insurtech
Healthcare
Human Resources & HR Software
Energy
Property Management
Architecture
Legal Services
Home Interiors
Food & Drink
IT/Telecoms
Leisure
Example businesses can be given for the above upon request.